Try leasing for the summer to
experience the joys of horse ownership.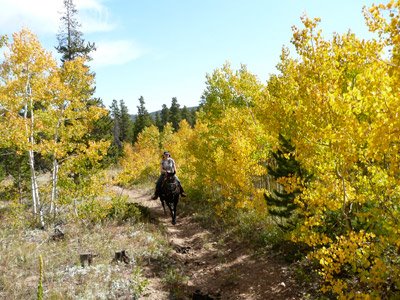 Set your own schedule and ride whenever you'd like to.
We don't accompany you on the trails. Though, we'll join you if you'd like. And, rest assured, we'll invite you on some fun getaways throughout the riding seasons!
When you lease a saddle horse at Almosta Ranch, you don't just go for a ride, you're truly involved.
It's the next best thing to owning your own horse. A wonderful way to discover if owning a horse is something you'd really like to do.
You groom and saddle your own horse and learn, first hand, what it's like be a true horse owner. (We still handle daily feedings but you could always thrill your new best friend with carrot, now and then.)
If you're new to horses, we're here to help.
We'll show you the basics of the saddling and bridling routine.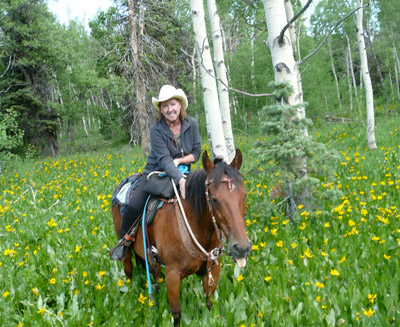 If interested, we'll give you a few riding lessons to help you feel comfortable and confident before you head out on the trail.
People who have leased with us have found this to be the most rewarding experience.
You can lease for a month, or the season ~ which begins whenever the snows melt in springtime (usually April) and lasts until the snows fly again in late autumn (usually November.)
Leasing fee: $600, full lease, per month. Half lease is $350, per month.
Questions? Give us a call!
Janet: 435.962.2424 ~ or, email: Janet Smith
* Almosta Ranch is family-owned and operated. We offer a safe, comfortable environment for riding lessons, leasing horses and more.