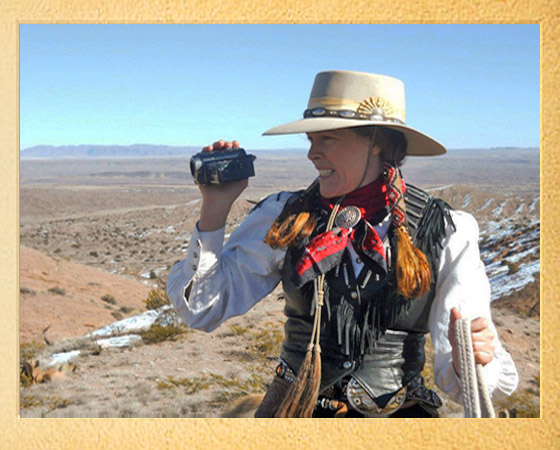 Lovin' that video on our website? It was created by Janet Smith ~ owner of Almosta Ranch Horse Adventures. Janet has produced many western riding, mounted shooting, and trail adventure videos for horse lovers all over the US.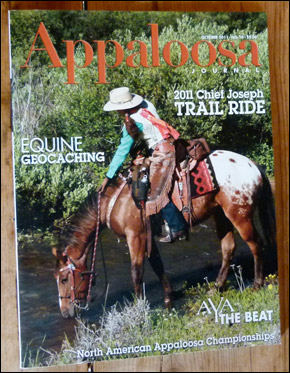 Almosta Ranch is privately owned and operated by Janet Smith ~ who was recently featured on the cover of the Appaloosa Magazine.
But, this is no staged photo shoot.
Janet and her horse, Coda, were in the midst of a 100 mile, 5-day trail which she attends each summer.
The Chief Joseph Trail Ride commemorates the Nez Perce Indians and their love of spotted horses. The American Appaloosa was developed by the Nez Perce in the 1800's.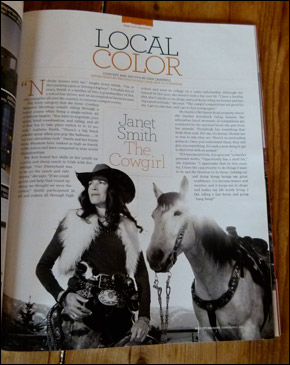 A life long resident of Utah, and long time Park City, UT resident, Janet has been featured in many local and national magazines, promoting her great love of horses and her many accomplishments in all aspects of Western riding.
Janet has over a decade of experience organizing wagon trains, multiple day trail rides, horse training clinics and mounted shooting events in the Western US.
Involved with horses since the age of 3, she qualified and competed in the '76, '77, and '78 National High School Finals Rodeos, placing in the top five each year.
She attended college on a rodeo scholarship, competing in the Intercollegiate National Finals Rodeo.
After graduating with a degree in business, she took a break from the rodeos to focus on marriage and raising a family. Soon, her children started joining her on week-long Wyoming wagon train treks.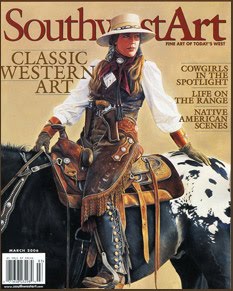 Janet has coordinated wagon train adventures, historic re-enactments and participated in some wild and wooly true west expeditions – such as the Reno Cattle Drive and the Antelope Island Buffalo Round Up.
Every su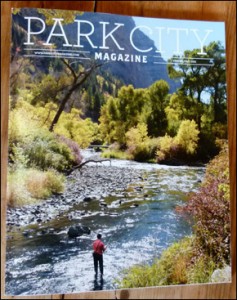 mmer, she introduces new and intermediate riders to back-country trail rides and horse camping experiences.
Many of these trips are fully catered 5-day rides through spectacular scenery in Southern Utah, Arizona, New Mexico, and Wyoming.