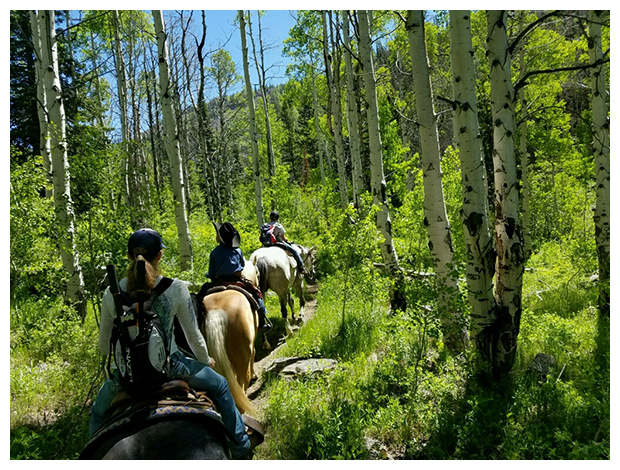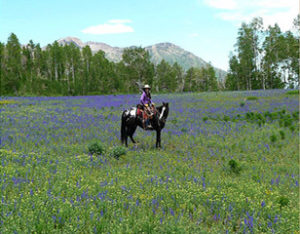 In early spring, our Utah Mountain trails are alive with color. Purple Delphiniums blanket the landscape.
By June, fields of yellow sunflowers create a scene befitting the Wizard of Oz.
Each month, we coordinate a full day trail ride ~ renting our safe, well-trained horses to a small, and very happy, group of outdoor lovers.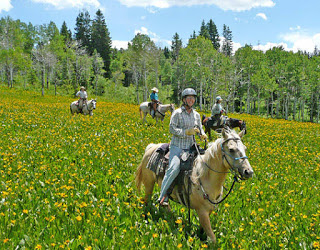 Reserve a spot.
Pack a lunch.
And don't forget your camera!
Because the view is always better on a horse.™
435.962.2424